This past Saturday, August 13th, we had a BBQ honoring and celebrating our wonderful hard working volunteers and staff at our collective garden, the "Garden of Hope".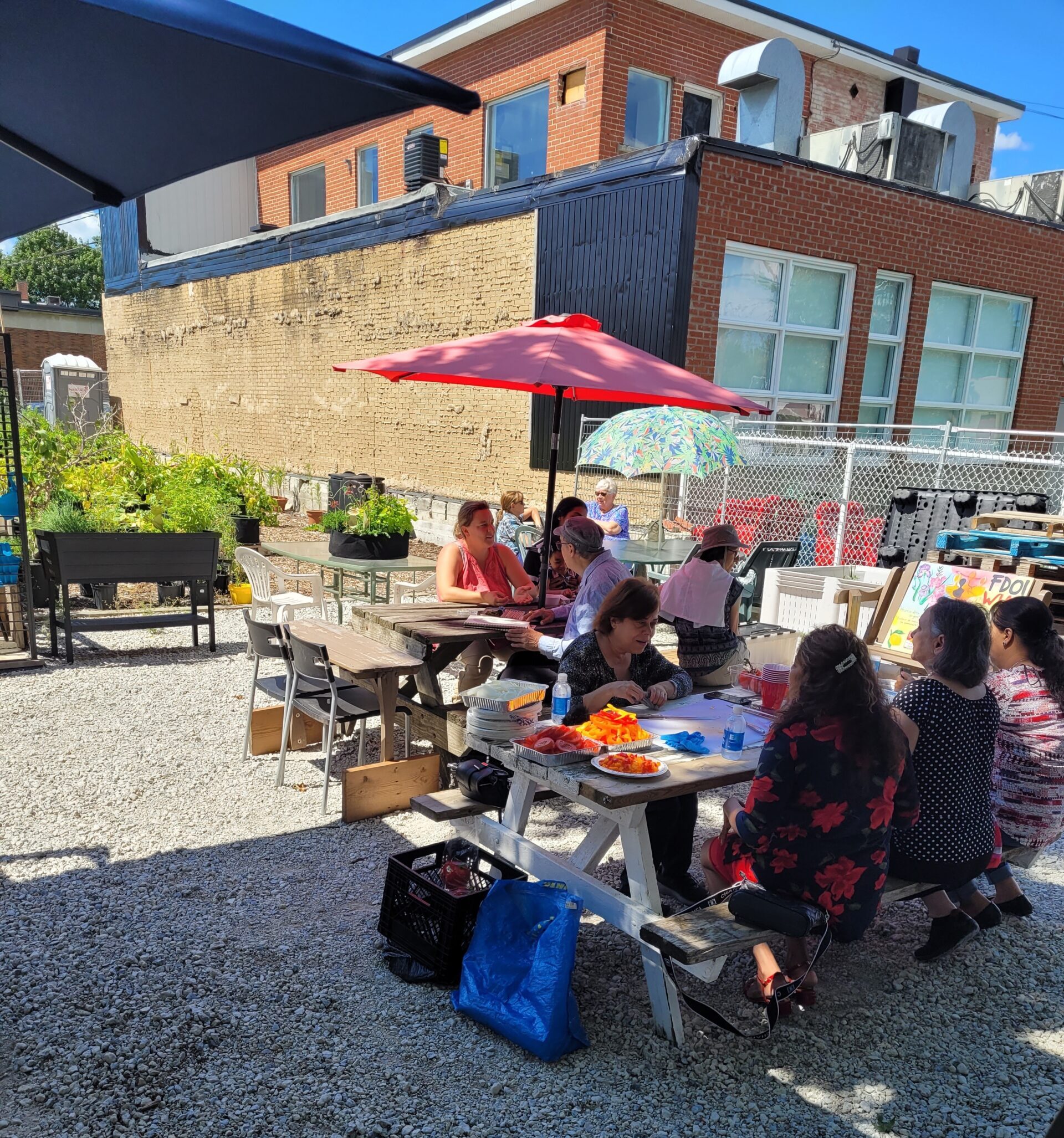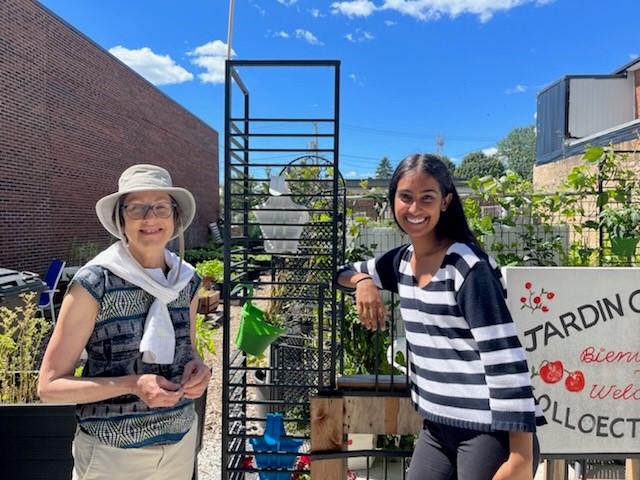 A bunch of delicious food was served with the help of volunteers and M. Ahmed on the grill. Chicken burgers and vegetarian burgers were grilled to perfection and shared amongst the participants and their families. Refreshing beverages and fresh vegetables picked from the garden were also shared under the sun.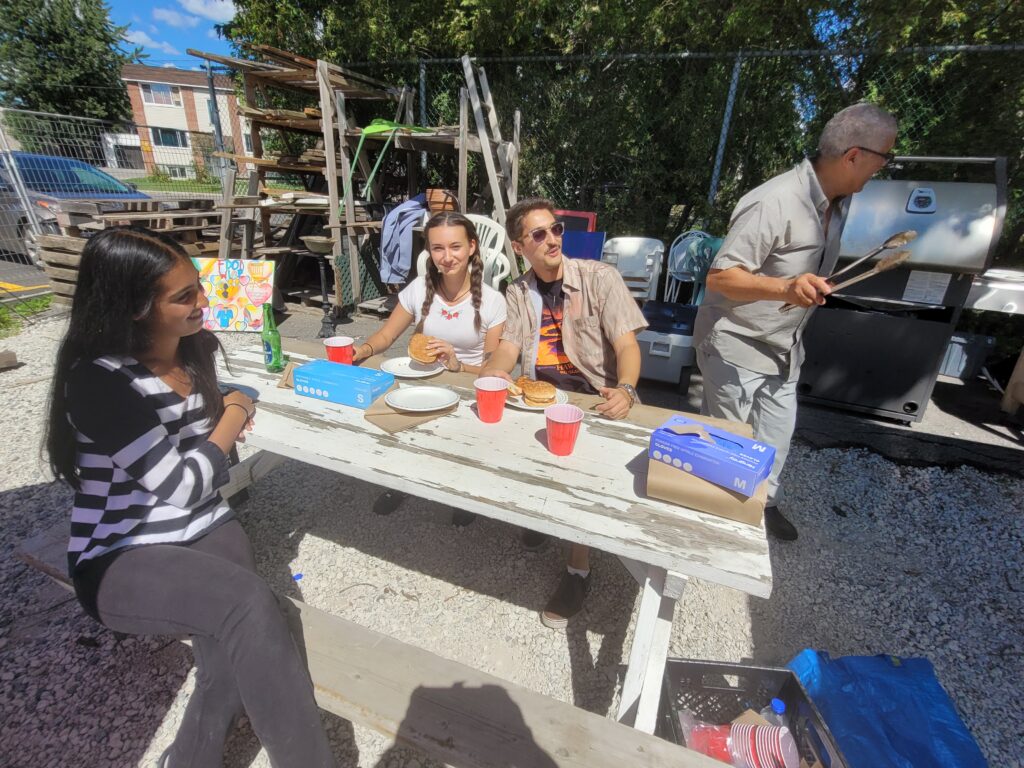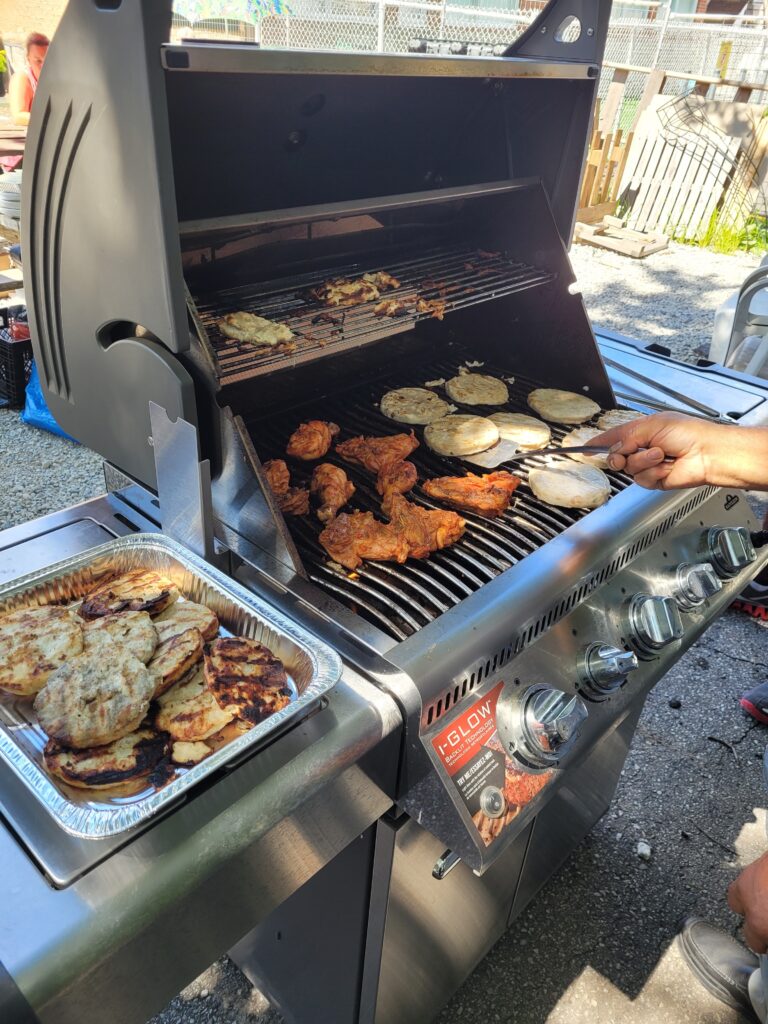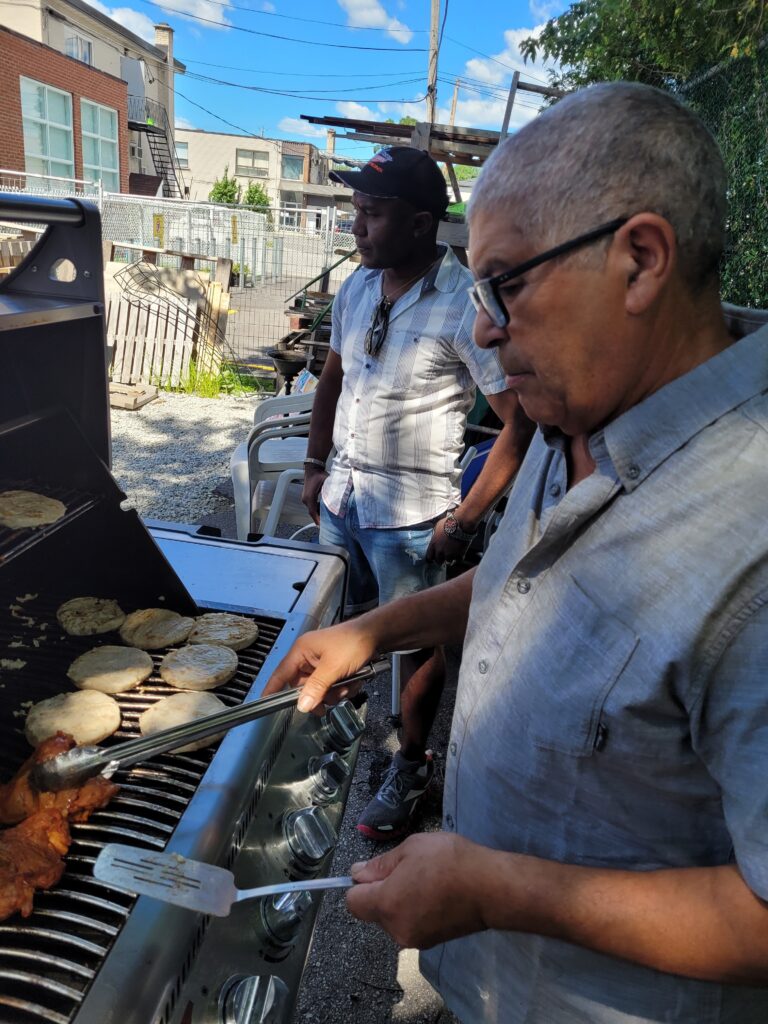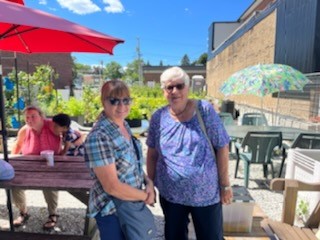 It was a beautiful hot sunny day, perfect for a Summer BBQ.  A frequent visitor of the collective garden, Robert E. Cuttle, came and drew portraits of the guests as well as showed off his artistic rock collection.  His paintings were shown off to add a bright touch of color and creativity to the space. He had mentioned previously, "I Feel human when I come here".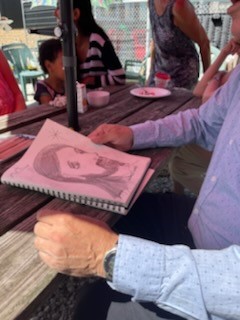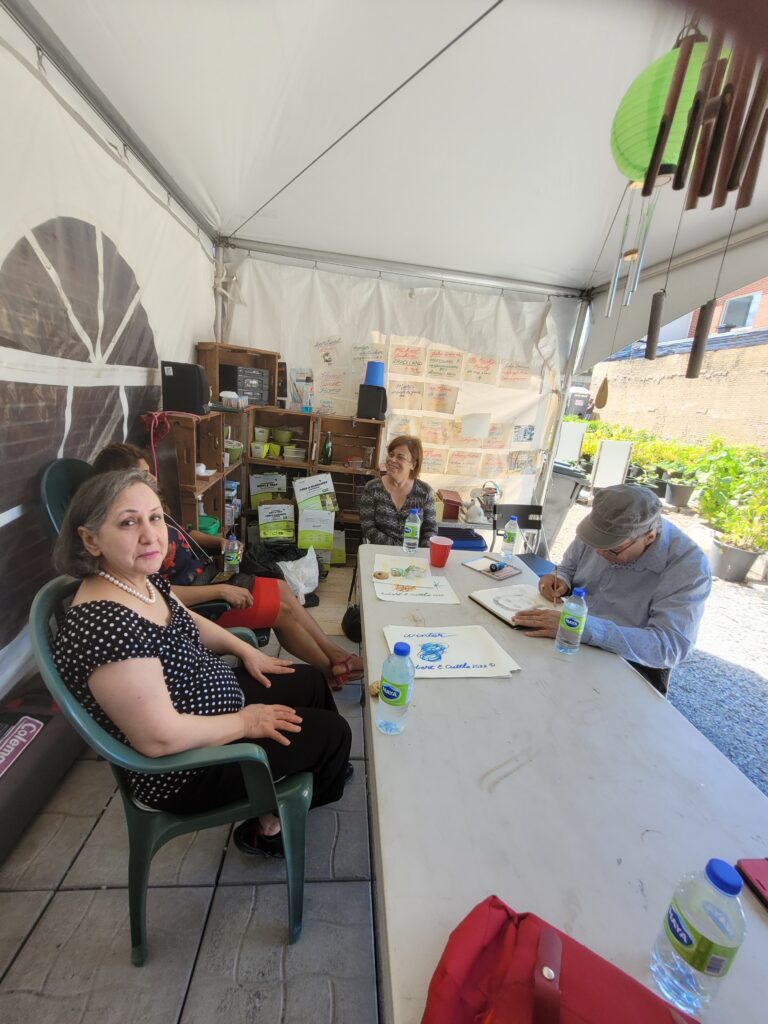 We are so thankful for all of our volunteers for the amazing and hard work they do daily to improve our community and help out wherever they can. It was a great day full of connecting with each other within our beautiful garden. We love to show our appreciation wherever we can.
Building community and connecting with families is what we do.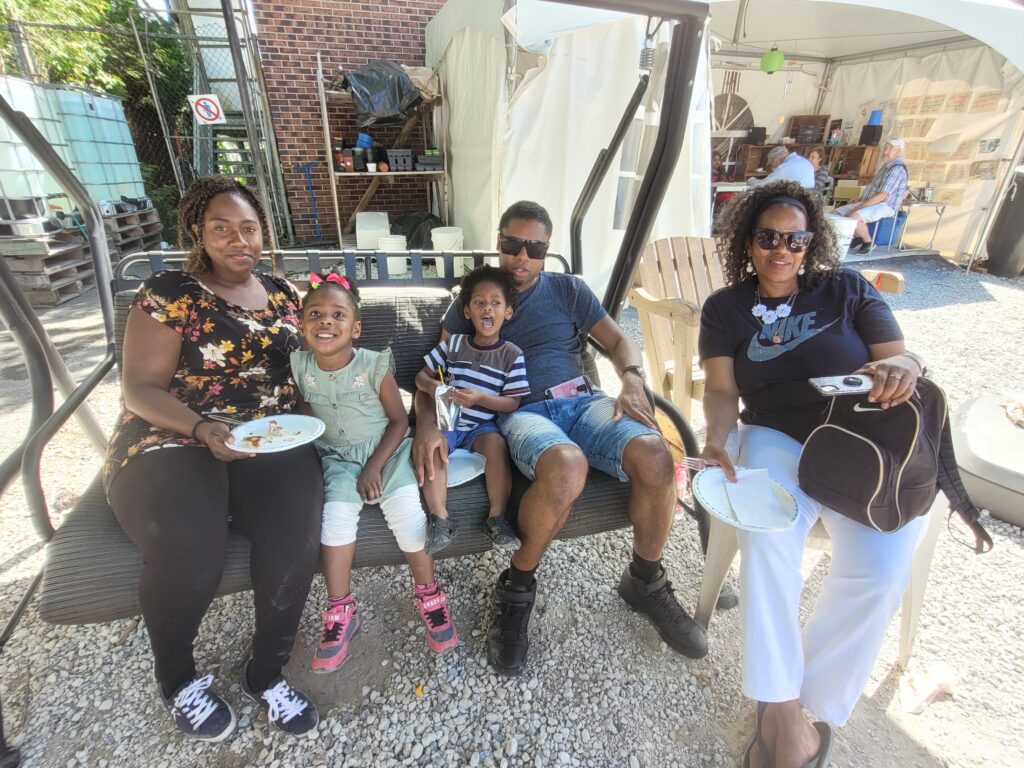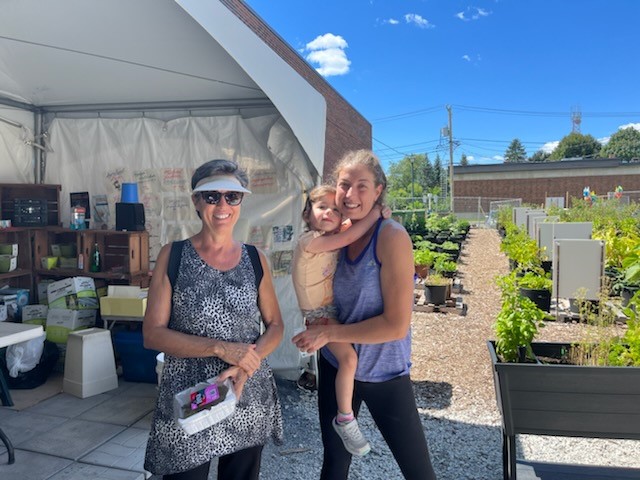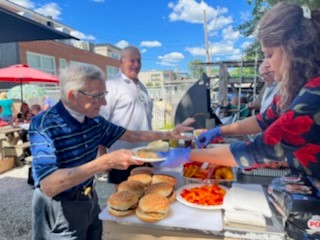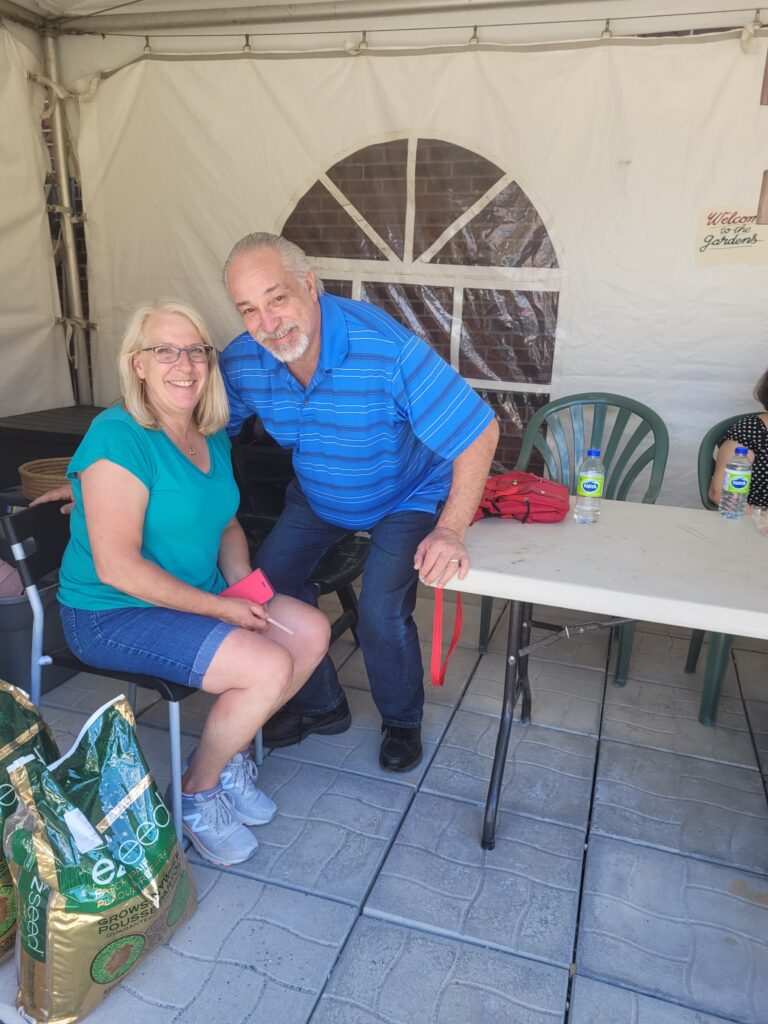 We can't wait to do it again next year!