The week of July 5th was a very busy one at the Garden of Hope.
Children from the daycare the "West Island Montessori Academy" paid the garden a visit. The children were able to walk around the garden and look at all of the vegetables and flowers. We also took the time to look at and discuss each of the varieties of plants including tomatoes, cucumbers, zucchini, peppers and more. The children left with some of the vegetables to taste at the daycare. ☀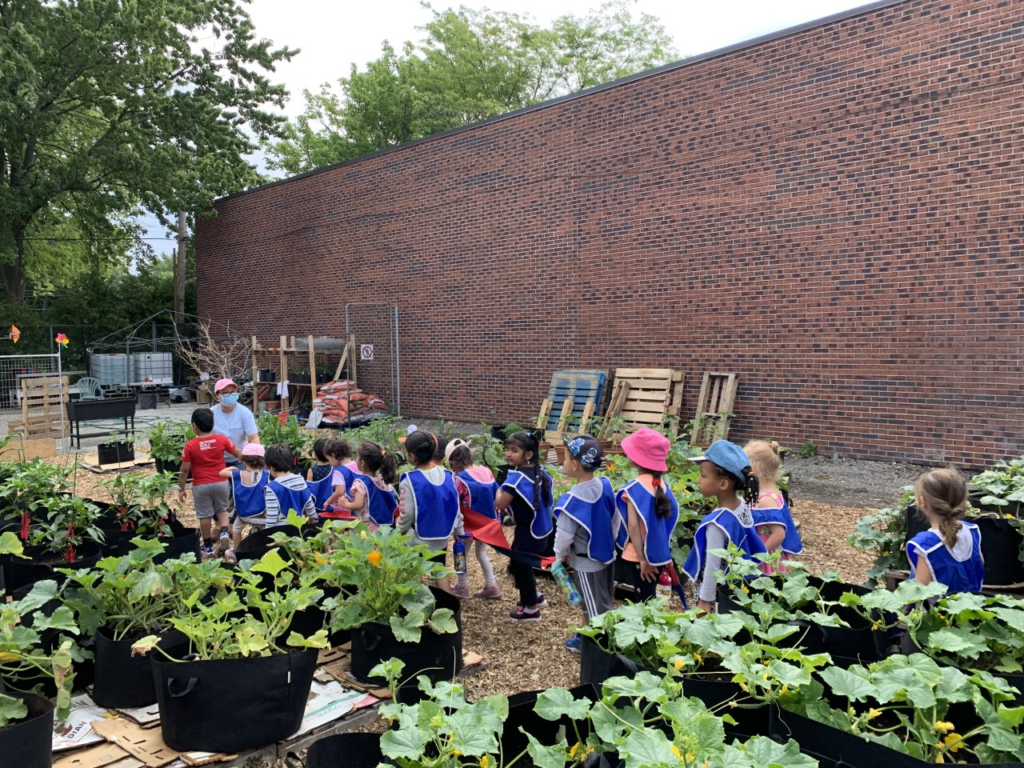 A few single parent families also came to help us water all the plants in the garden. They also learned some gardening tips.
Sona and her family enjoying all that the garden has to offer!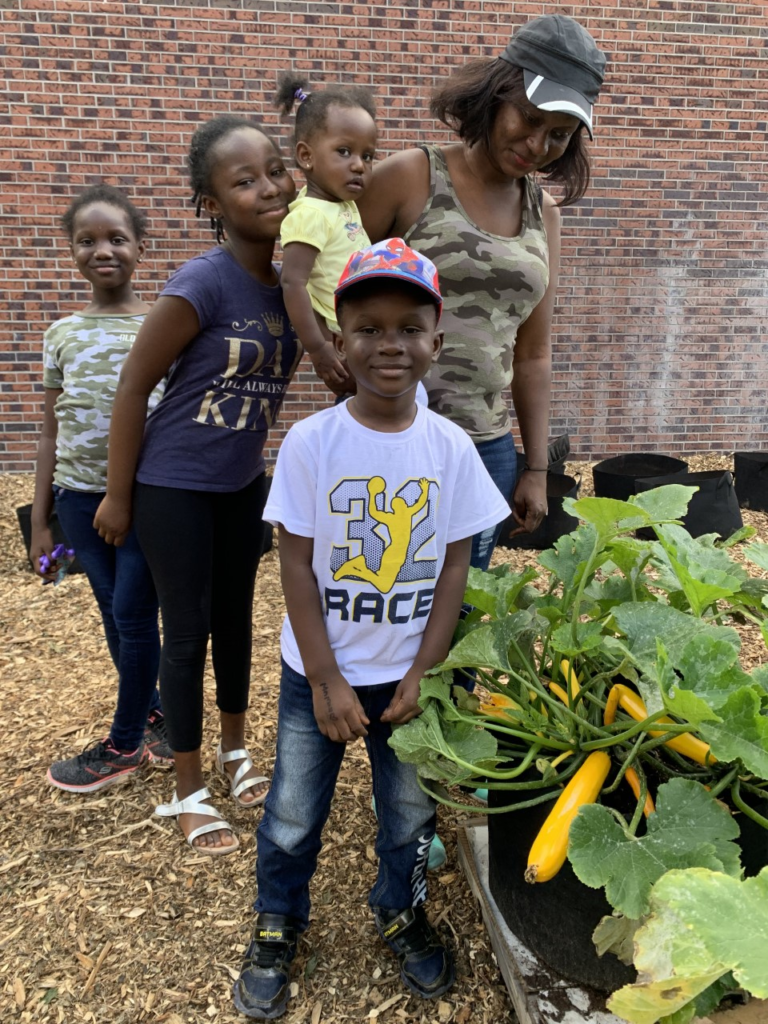 Sona's daughters watering plants in the garden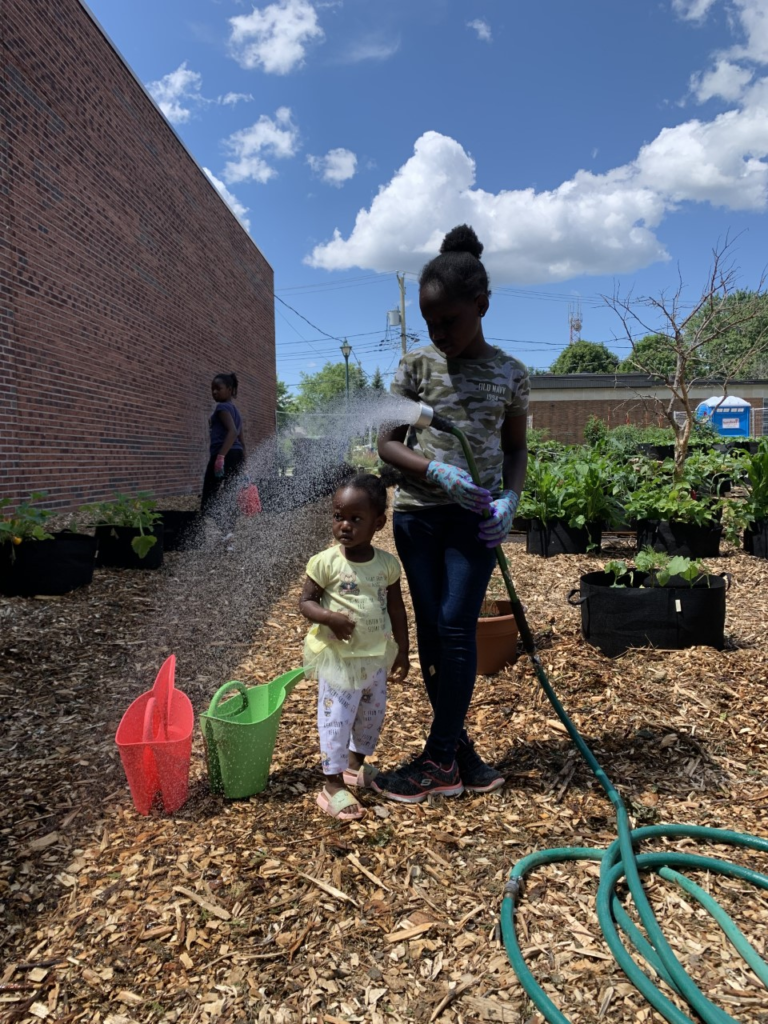 Jocelyne and her two daughters in action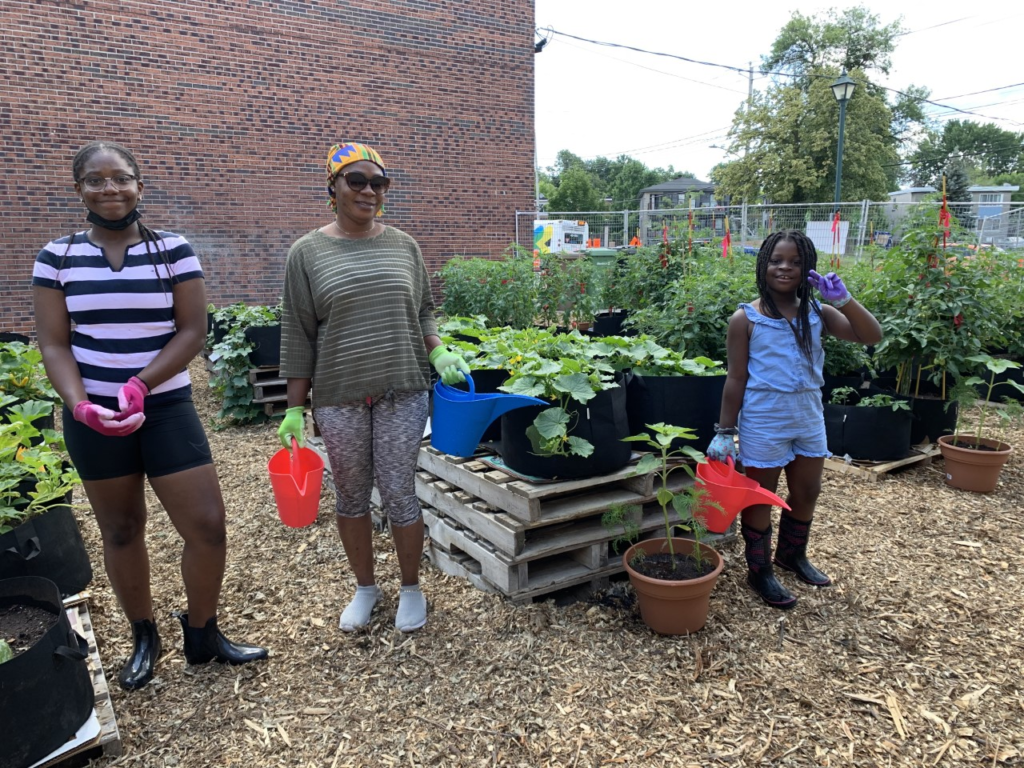 Jocelyne and her daughters repot plants with soil to grow fresh produce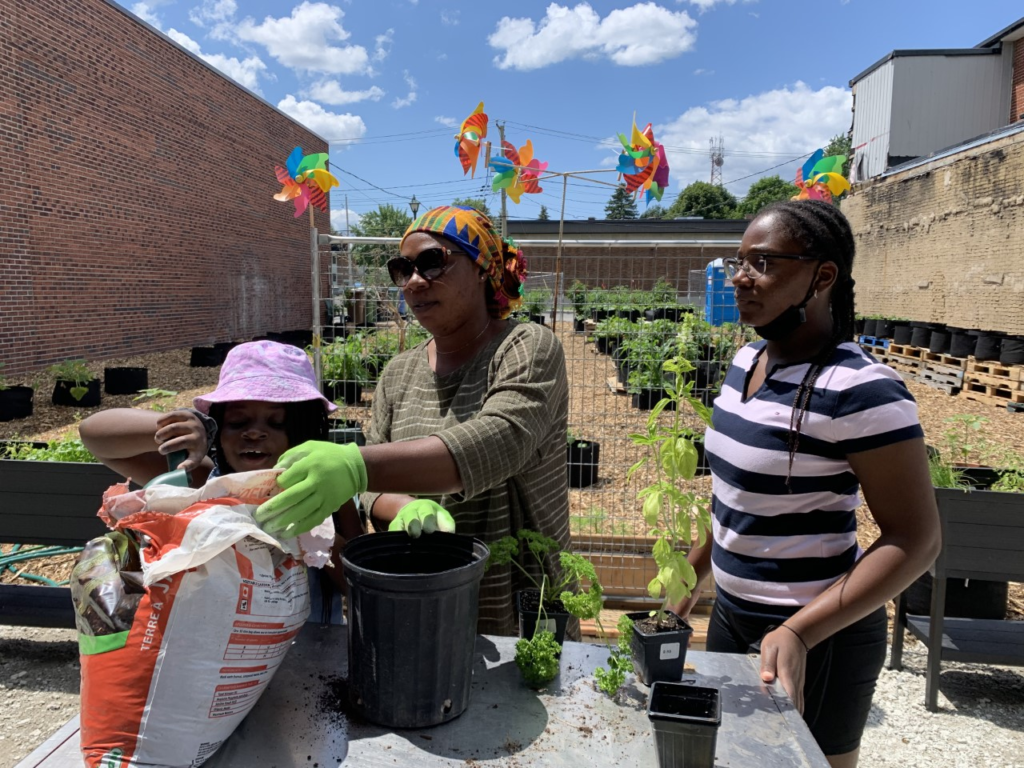 Thank you to Mr. Basil, a worker of the Dunamis Foundation, who offered to come and plant vegetable seeds from Nigeria and other African countries.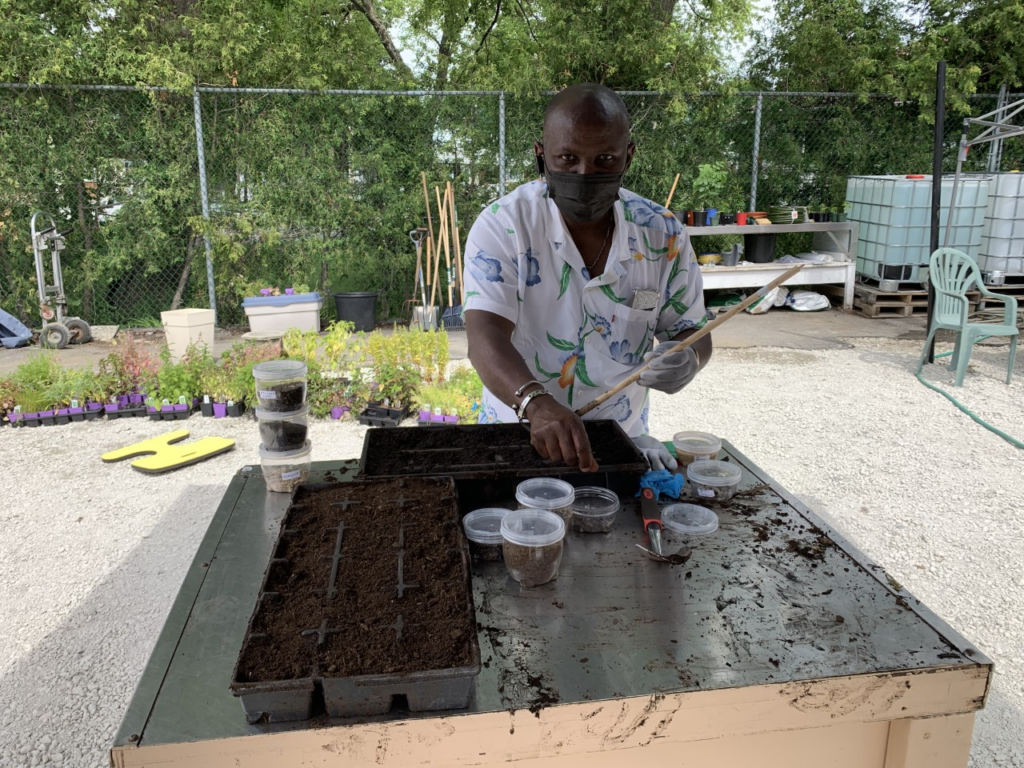 A big thank you to Gormack and his son, a member of the Garden of Hope, who worked very hard during the development of the garden.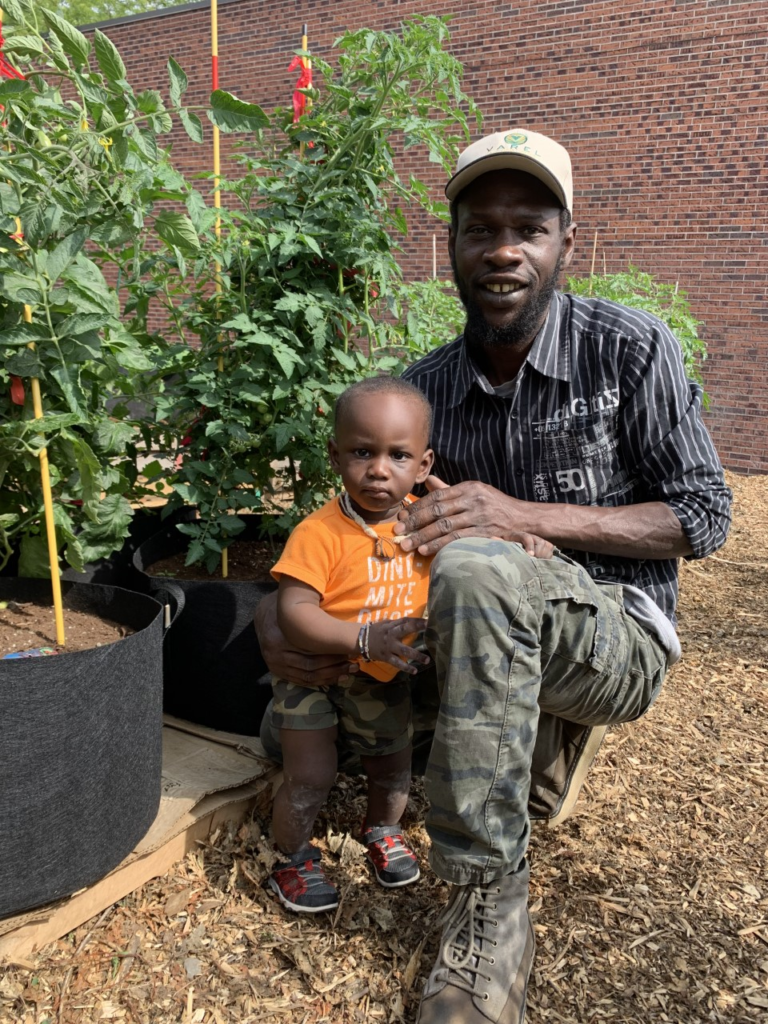 We also had many neighbors visit that we took the time to explain our pilot project to. The neighbourhood is very enthusiastic and we are receiving very positive feedback.
We are always looking for new members to join our community and lend a helping hand! The Garden of Hope is open from 10am to 4pm Tuesday to Saturday and from 12pm to 4pm on Sundays. The garden is closed on Mondays. Contact infojardins@fdoi.org to become a member today and start growing fresh vegetables. ☀