Mrs. Mariette Drolet, a resident of the Résidence des Sources in Pointe-Claire, came to offer the clients of the West Island Assistance Fund some beautiful knitted items of all kinds, including tuques, scarves, neck warmers, gloves, slippers, as well as baby blankets and sweaters.
Donations are appreciated and needed all year round, especially during the holiday season. Giving back to the community and knowing that you are making a small difference in someone's life is what the holiday spirit is all about! Something as small as an act of kindness, handmade scarf, monetary or food donation can make someone's day that much brighter and full of cheer. 
We would like to sincerely thank Mrs. Drolet, as well as several ladies from the Résidence des Sources, who so generously donated these handmade knitted items. They will definitely come in handy to keep our clients warm during the cold months ahead!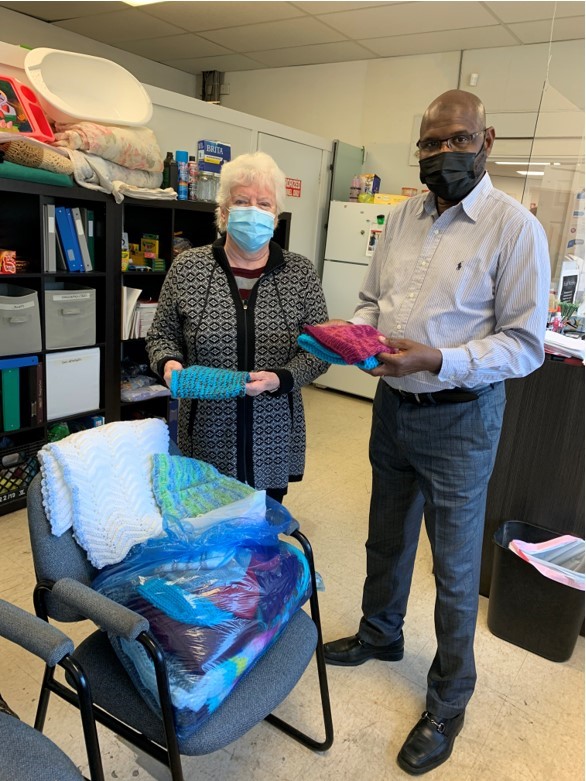 If you are interested in donating to a family in need, please call (514) 683-0456 or come and drop off your items at 23 Rue du Centre Commercial, Roxboro, QC H8Y 2N9.