For the end of her marketing internship with us, Jasmine Lapointe created two 24"X30" paintings to be placed in our thrift store and food bank to help add life, color and character to the physical space.
By collecting quotes from our amazing staff and volunteers on being part of the WIAF community and what it means to them, the paintings represent the stories of our community. The love, unity and life of WIAF is shown visually through these vibrant paintings. Anyone who comes through our doors will get a sense of WIAF and our beliefs and passions through the art.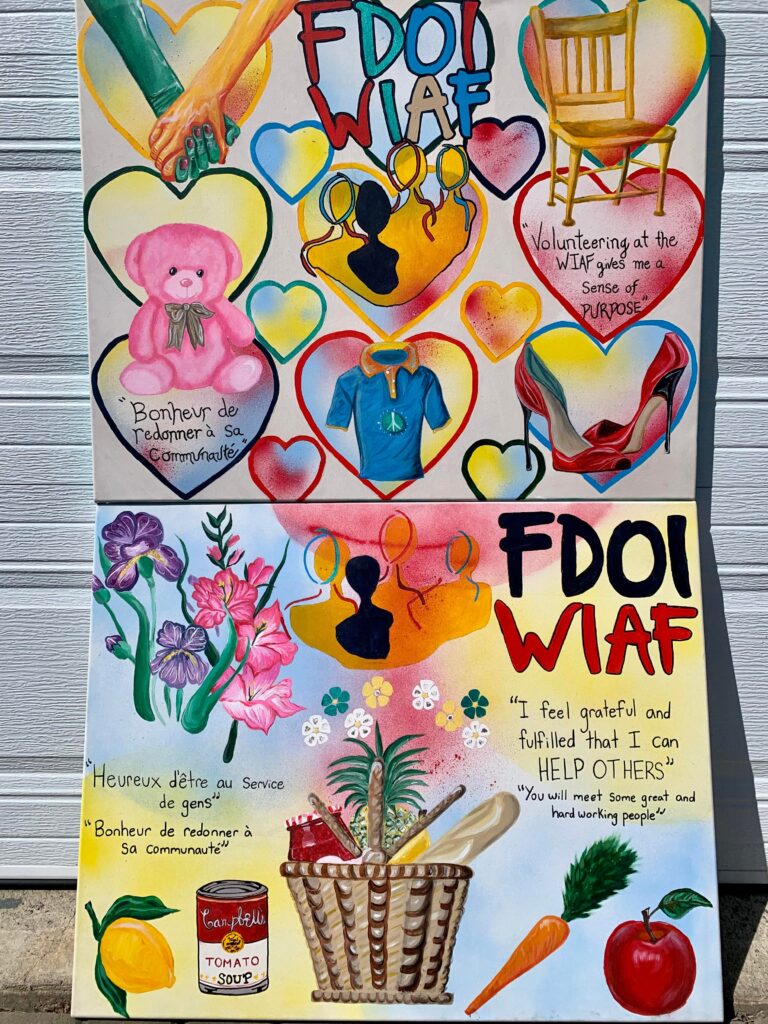 Food bank painting
Our primary color palette being red, blue, yellow and turquoise are featured throughout the piece for a bright and cheerful touch. Images of food items that we offer clients such as fruits, vegetables, bread and soup, demonstrate how we are fighting to help food insecurity within the community by offering fresh and nutritious food. The food basket represents how we help serve thousands of clients at the food bank and more than 4,400 food baskets are distributed per year. Two flowers are painted in the upper left hand corner, an Iris and a Gladiolus. Irises represent hope and cherished friendships which we believe are a focal point of WIAF. Gladioli represent strength and integrity which are traits we hope to help our clients, volunteers and staff to possess, since we believe it is integral to our success and the success of others.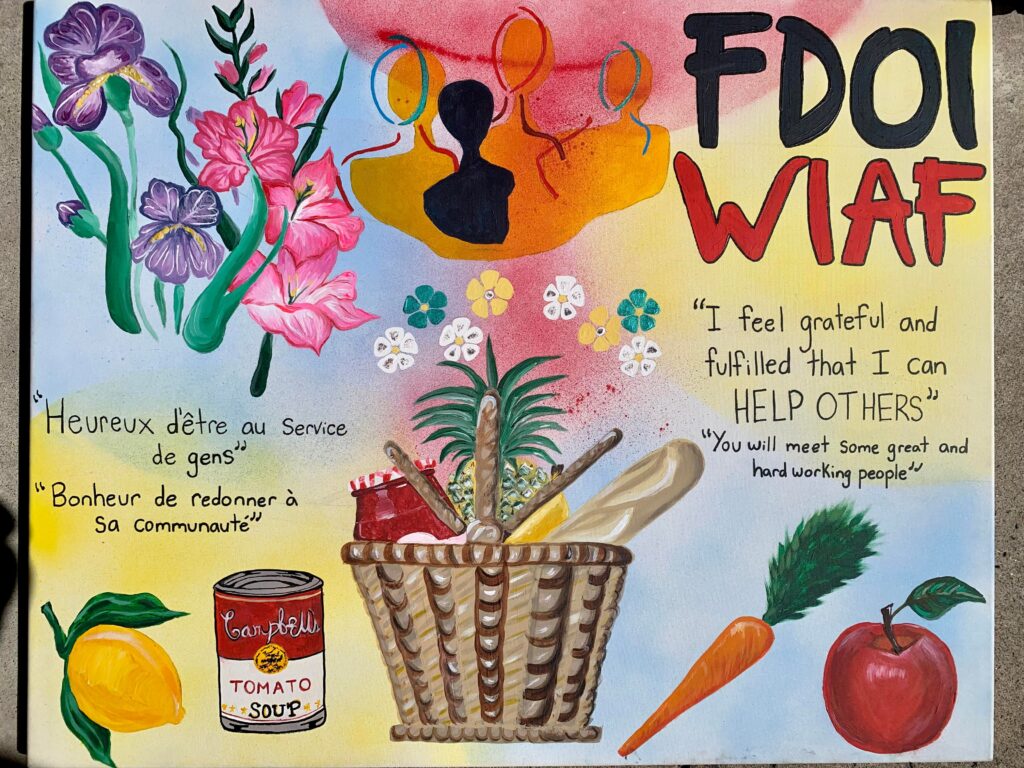 Thrift shop painting
Images of clothes, toys and small household items are featured in this painting to help demonstrate what we offer in our thrift shop. All proceeds generated are given to fund our food bank. Two colorful hands are holding each other in the upper left hand corner to demonstrate helping each other out and uplifting the ones around you. The hands are colorful to demonstrate how we do not care what color of skin you have or what your background is. Everyone is welcome and loved at WIAF. Colorful hearts are spread around the piece to show all of the love we have for those we serve and the family like bonds that are often created within our doors.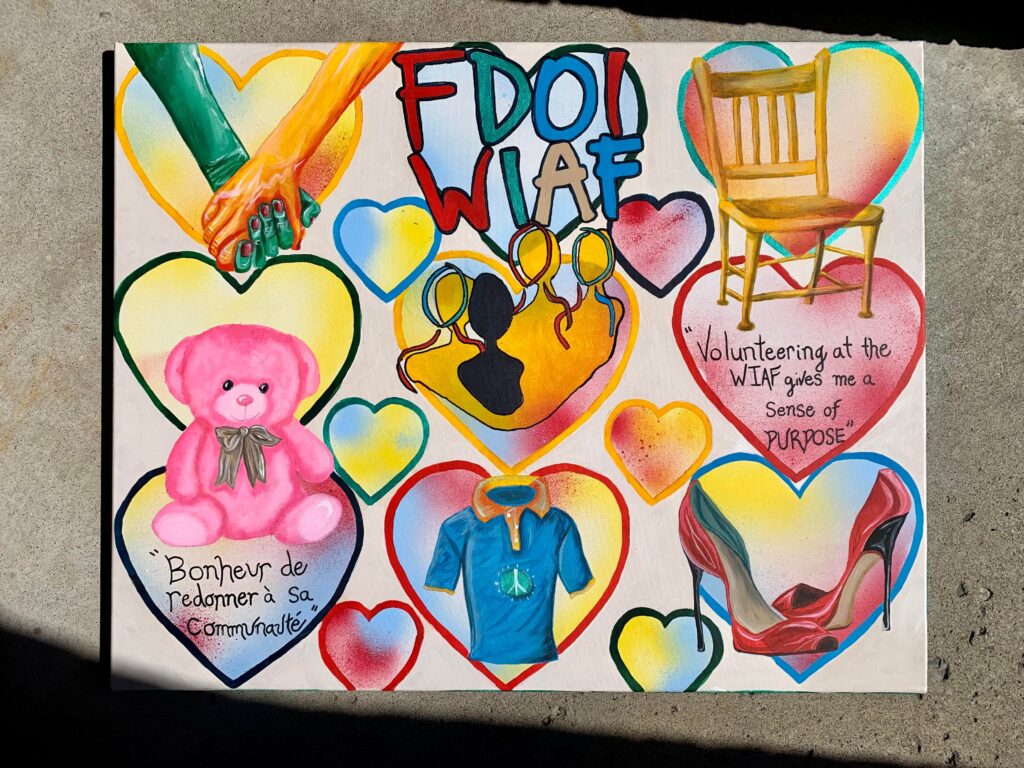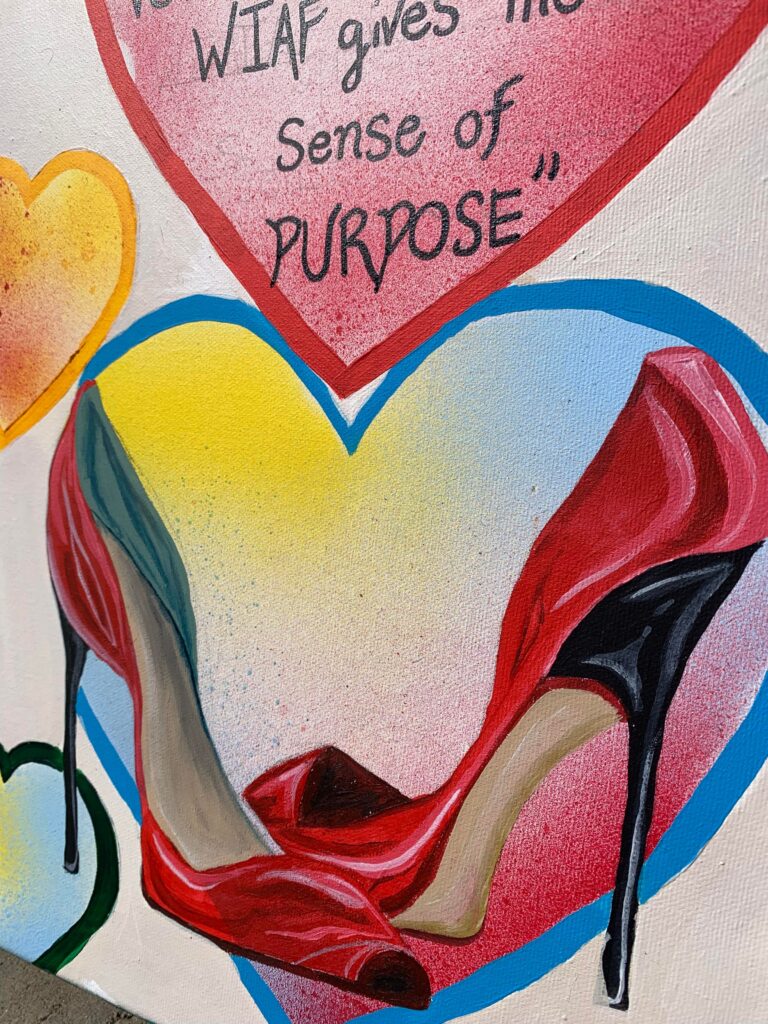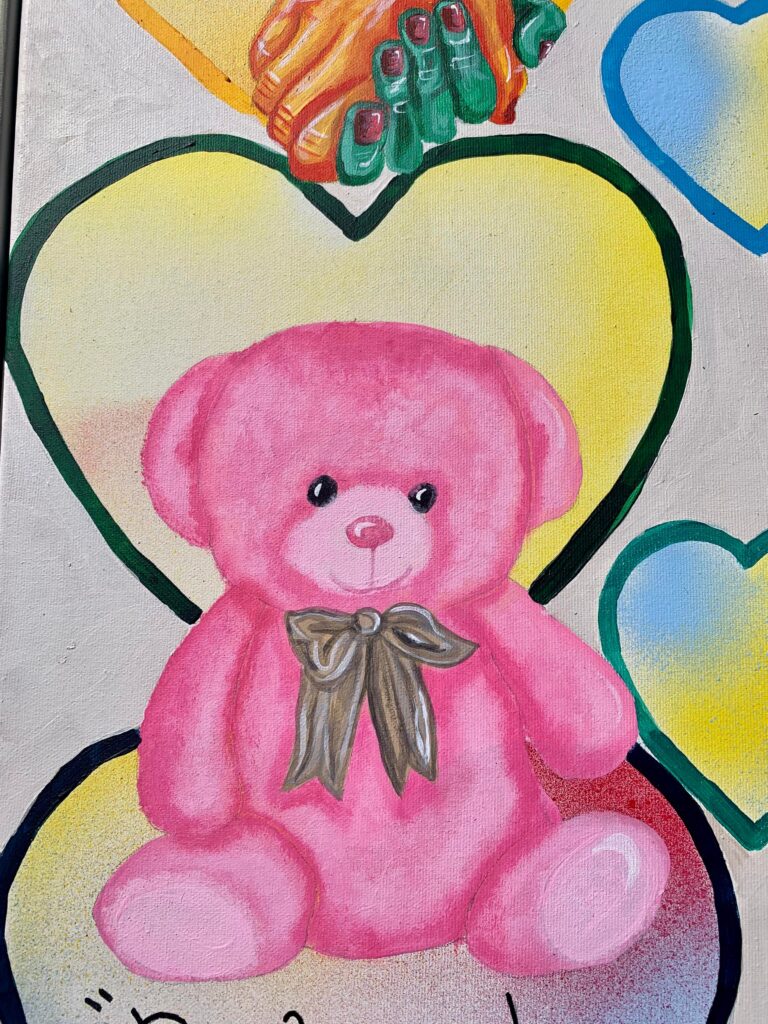 We hope that these paintings bring a cheerful and meaningful touch to our food bank and thrift store while brightening up our walls. Stop by today to see them in person!