We are calling for the generous donation of brand-new toys for the Christmas gifts of children in need. The holiday season can be hard for many families, and we are hoping that these donations can help make their lives a little bit brighter during these times. Every child deserves the joy of opening a gift on Christmas.
Every year, we receive an abundance of gifts from donors which we are so thankful for, and we believe we can do the same this year with your support! To many, the significance of a toy might not mean much but to others it can mean so much.
Please send the toy donations to our thrift shop before Christmas located at 21 Centre Commercial St, Roxboro, H8Y 3K6. Our thrift shop is open for donations Monday to Friday from 9:30 a.m. to 4:00 p.m.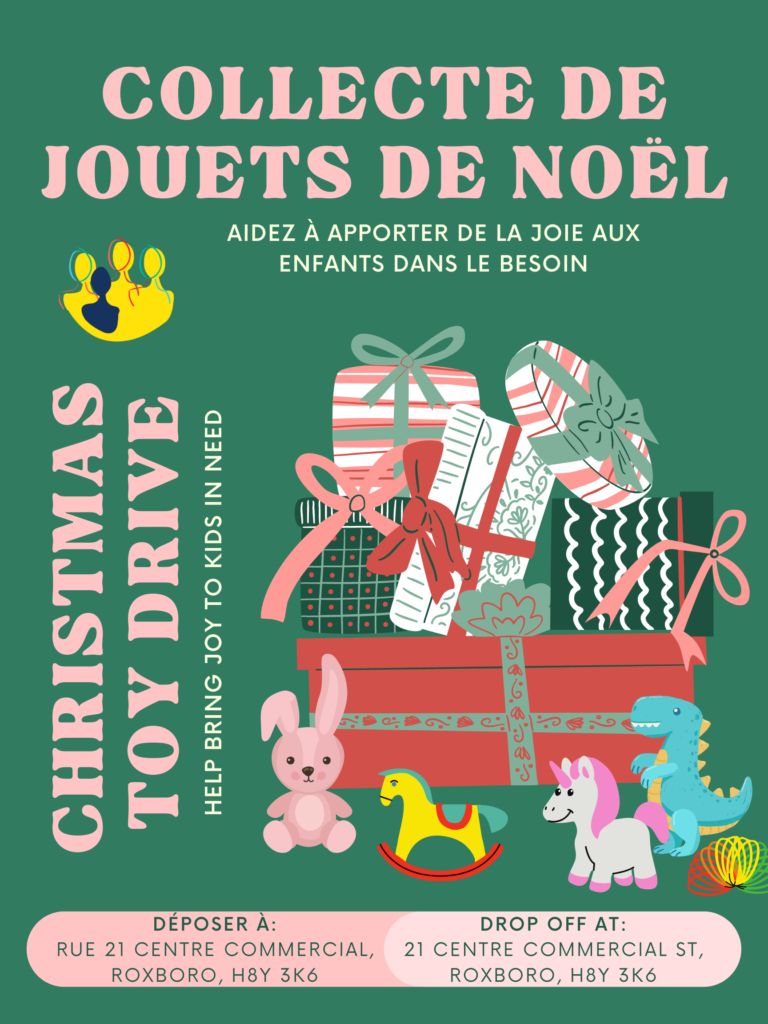 Thank you for your support and spreading the Christmas spirit to those in need!